SUBSCRIBE to Swing Time's Weekly Email Newsletter
Swing Time Newsletter — Tuesday MAY 7th 2013
This Wednesday MAY 8th is the Gulfport Casino Swing Night! Learn LINDY HOP 6-7pm ...followed by Swing Dance Lessons 7-8pm ...then Dance 8-11pm! Just $7 includes EVERYTHING and Students Get 2-for-1 Admission! Is your birthday coming up? Celebrate Your Birthday at the Gulfport Casino Swing Night!

Mother's Day (this Sunday MAY 12th), the Carrollwood Cultural Center hosts an afternoon Big-Band Swing Dance & Concert with live music by the Sounds of Swing Orchestra. Purchase advance tickets and Mom gets in free! Dancing starts at 2pm. Swing Time opens the event with a Dance Lesson 1-2pm. Tickets are $11-$16. Visit the link above for tickets or more information. The Carrollwood Cultural Center is located at 4537 Lowell Rd, Tampa, FL 33618; Phone 813-269-1310.

Upcoming Bonus Lessons: (6-7pm Wednesdays at the Gulfport Casino Swing Night)
MAY 2013 - Lindy Hop
JUNE 2013 - Collegiate Shag
JULY 2013 - Charleston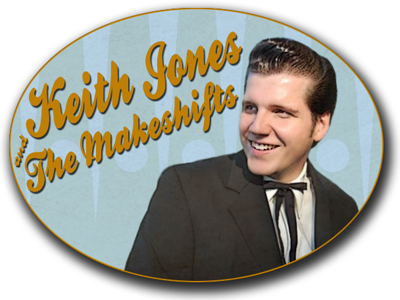 Wednesday June 5th, Keith Jones & the Makeshifts play the Gulfport Casino Swing Night! This Ohio band swings hot jump-blues and traditional rock'n'roll for your dancing pleasure. Mark your calendars now for a special evening of live music & swing dancing! The evening starts with a Collegiate-Shag Dance Lesson 6-7pm, followed by Swing Dance Lesson 7-8pm, then Live Music & Dancing 8-11pm. Admission is just $10 (no free passes accepted on band nights); get your tickets at the door. Attention Students — Celebrate the end of the school year! Show your student ID when buying your ticket, and receive a FREE PASS to the following Wednesday's Gulfport Casino Swing Night!
---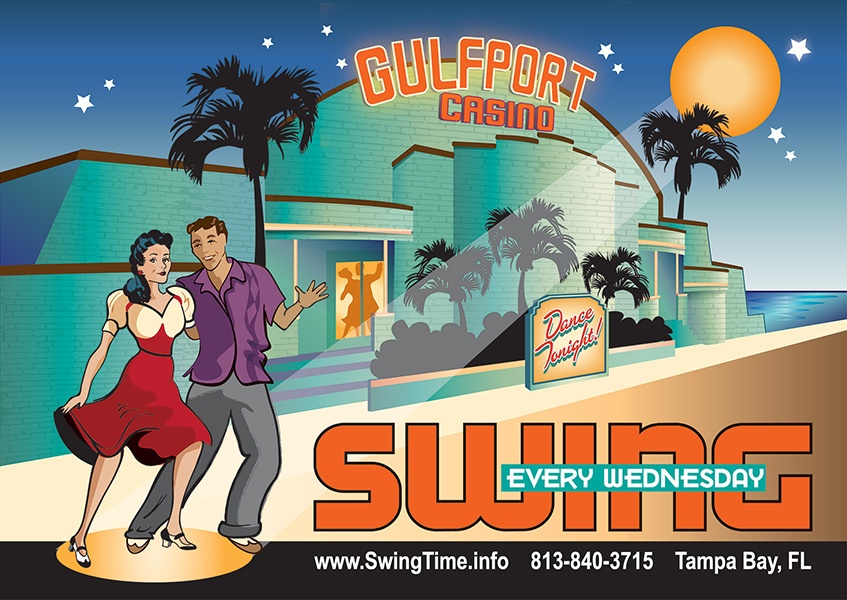 * ALL AGES * No Partners Needed * PRIZES *

Map & Directions Dance Lessons More Info

The Gulfport Casino Ballroom is one of the world's top dance destinations, offering social dance excitement in a picturesque beachfront setting. It features a rich history, a grand dance floor, a full bar, a smoke-free atmosphere, and free parking. The Gulfport Casino Ballroom is located in the St. Petersburg, Florida area at 5500 Shore Blvd. S., Gulfport, FL 33707.

---
GET THE SWING NEWS Delivered to Your Email

© All contents of this web site (www.SwingNews.com) except where otherwise stated are Copyright 1998-2017 Retro Production Company with all rights reserved
---