SUBSCRIBE to Swing Time's Weekly Email Newsletter
Swing Time Newsletter — Monday JUNE 2nd 2014
Thank-you to everyone who turned out to last night's Ballroom Fusion Night at the Gulfport Casino. You all made this dance's debut a big success! (We had over 200 dancers in the house!) Mark your calendars for the next Ballroom Fusion Night happening Sunday July 6th.

Dance this Wednesday June 4th at the Gulfport Casino Swing Night! Learn 1920's-Style Partner Charleston — (and Solo Charleston too as an added bonus) which is all the rage now after the release of the Great Gatsby movie — in the 6-7pm Bonus Lesson. We'll cover 20's Charleston as a separate dance AND how you can fuse it into your swing dancing. Swing Dance Lesson 7-8pm...Dancing 8-11pm. Just $7 includes EVERYTHING. Is your birthday coming up? Celebrate your birthday at the Gulfport Casino Swing Night.

Enter the prize drawing at this Wednesday's Gulfport Casino Swing Night for your chance to win admission ($50 value) to Celebrate Sinatra ST PETERSBURG! (event details below)

School's out for the summer and students get 2-for-1 admission every Wednesday at the Gulfport Casino Swing Night! Take advantage of this sweet deal while it lasts!
---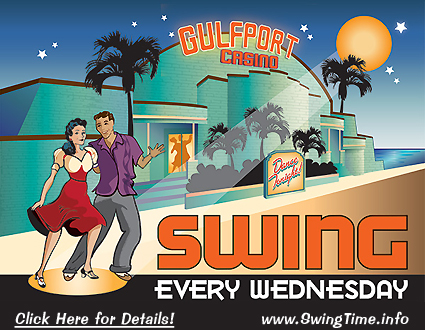 Upcoming Bonus Lessons: (6-7pm Wednesdays at the Gulfport Casino Swing Night)

Charleston is the 6pm Bonus Lesson topic every Wednesday in June at the Gulfport Casino Swing Night! Half of swing dancing is Charleston-based, so get good at Charleston, and you'll get A LOT better at swing! In these classes, we'll cover partnering, leading & following, and dozens of Charleston moves that you can incorporate into your swing dancing. GET MORE THAN JUST KICKS! Most people think Charleston is all about kicks. Well, kicks are sometimes part of it, but what you do with your arms and your body is more important than what you do with your legs. In these classes, you'll learn numerous Charleston steps & styles, plus how to work not just your legs, but your arms and body into the dance. We'll get you feeling and dancing that Charleston!
---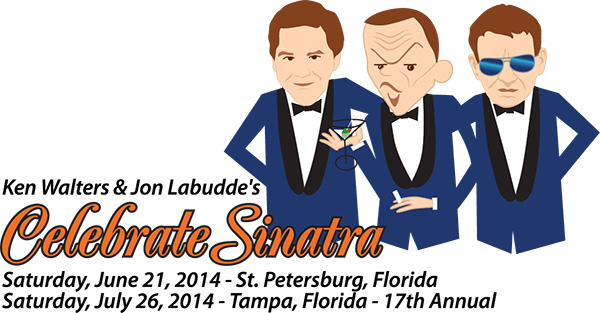 Saturday June 21st is Celebrate Sinatra ST PETERSBURG, as Ken Walters' celebration expands to the Pinellas side of Tampa Bay! One of Tampa Bay's premier parties, this black-tie optional affair happens at Nova 535, 535 Dr Martin Luther King Jr St N, St Petersburg, FL 33701. (See Jim Webb's Video #1 and Video #2 from a prior Celebrate Sinatra.) Celebrate the life and music of Frank Sinatra with dancing 9pm-1am to a live big-band orchestra with male and female vocalists. A Latin Quartet opens the show (and the dance floor) 8-9pm. The event runs 8pm-1am and features passed hors d'oeuvres by Cassis, complimentary signature vodka martinis the first hour, a cash bar, casino gaming tables, and valet parking. Celebrate Sinatra recreates an era of style and sophistication. Join Swing Time and a who's who list of Tampa Bay personalities for this grand celebration! Reserve your admission now.... Admission is $50 if purchased by June 17th; $60 after or at the door. Visit www.CelebrateSinatra.com or phone 813-251-0500 for tickets or more information.
---
Tampa Fusion Dance — Saturday June 14th
PARTNER DANCING TO MODERN MUSIC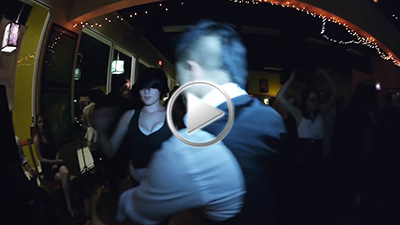 Check out the video from the last two Tampa Fusion dances!

Get your Fusion costumes ready!
June 14th's Dance will be a Fusion Costume Party!
Use your imagination to wear at least two costumes...at the same time!

Mark your calendars for Saturday June 14th, the next Tampa Fusion Dance! Dancing happens 10:30pm-3:00am and features DJ Mineh Ishida spinning for a talented gathering of dancers from all across Florida! Bring your entire repertoire of partner-dance skills and dance to a mix of pop, r&b, electronica, and other musical fusions ranging from today's club hits to the sultry, groovy, and more. Admission is $10. Whatever's your favorite style of dance, join us!

Simone Salsa's main studio on Hillsborough Avenue features awesome atmosphere, lighting, sound, and smooth hardwood dance floor! Address — It's located in the Home Design Plaza shopping center at 8336 W. Hillsborough Ave., Tampa, FL 33615. Parking — Simone Salsa has a huge (and free) parking lot just a few feet from its entrance. Drinks — You can BYO beverages to this venue (as long as you keep 'em off the dance floor). Bottled water is also available for purchase.

PHOTOS from Recent Fusion Dances What is Fusion Dancing? FusionTampa Website
---
---
GET THE SWING NEWS Delivered to Your Email

© All contents of this web site (www.SwingNews.com) except where otherwise stated are Copyright 1998-2017 Retro Production Company with all rights reserved
---