SUBSCRIBE to Swing Time's Weekly Email Newsletter
Swing Time Newsletter — Tuesday JANUARY 22nd 2019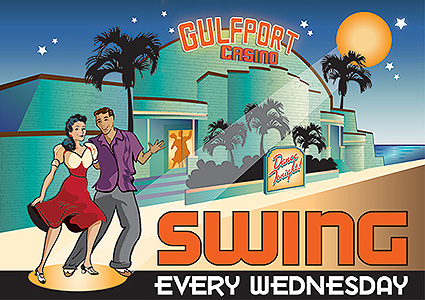 This Wednesday, January 23rd, is the Gulfport Casino Swing Night, with Carolina Shag Lesson 6-7pm, Swing Lesson 7-8pm, and Dancing 8-11pm. Just $8 includes both lessons and the dance, students get $6 admission, and birthday people get free admission.
Carolina Shag Lessons happen Wednesdays January 23rd & 30th, 6-7pm, at the Gulfport Casino Swing Night featuring special guest instructor, Renee Lipman. Carolina Shag is a dance known for its fluid and fancy footwork that's currently experiencing a surge of popularity. It's similar to East-Coast Swing, but is danced to R&B and what's known as "Beach Music". Instructor, Renee Lipman, has been bringing Carolina Shag to Tampa Bay for the last three years. She recently had the opportunity to compete and win first place with Shag champion, Brennar Goree.
Intermediate Swing Wednesdays in February — Advancing Your Swing is a series of four intermediate-level swing lessons, happening 6-7pm, February 6th through 27th, at the Gulfport Casino Swing Night. Learn Cool Moves, Footwork Variations, Multiple Turns, Dips, Leans, and more. Add style to your swing dancing. Become a better leader or follower, and get asked to dance more often. Advancing Your Swing is taught by Sam, and for dancers who've taken this series before, we have some fun new material in store!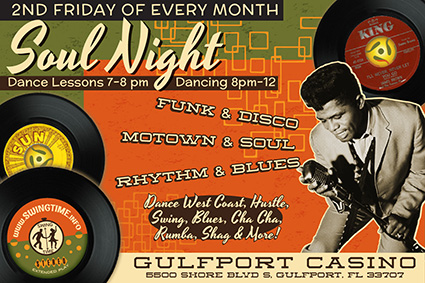 Friday, February 8th, is Soul Night at the Gulfport Casino. Dance 8pm-midnight to the best in Funk, Soul, Disco, Motown, Rhythm & Blues, featuring an exciting mix of retro & modern dance music, great for a variety of partner dances (Hustle, Swing, West-Coast, Blues, Fusion, etc) plus group, line, and freestyle dancing! Arrive early for a Hustle Lesson 7-8pm. Just $10 includes the dance AND the lesson. Students get $6 admission if they show up by 7pm and take the lesson. Soul Night happens at the Gulfport Casino the 2nd Friday of every month.
Swing Time welcomes special guest instructor, Tina Marie Price, who'll teach the 7pm Hustle lesson. Tina is an award-winning competitor, workshop instructor, and competition judge at Hustle and West-Coast Swing events across the USA. Tina has been dancing the Hustle for over 30 years and is originally from Cleveland Ohio, where she was a leader of the Cleveland Akron Swing & Hustle Club.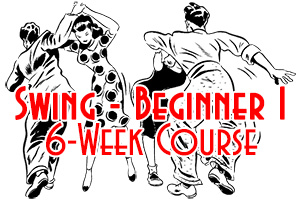 Thursday, February 21st, 7:00pm, Swing Time starts a new 6-week course at Simone Salsa studio in Tampa, SWING - BEGINNER I: Introduction & Foundations of Swing Dancing. This course is designed and taught by Sam, it's a progressive series of lessons where each week builds upon prior weeks, and it's for people with zero prior dance experience, and for experienced swing dancers who want to correct any bad habits and fundamentally improve their overall dancing. In this 6-week course, you'll learn how to dance the easiest and most popular form of swing, known as East-Coast Swing or 6-Count Swing. You'll also gain a solid foundation in swing dancing that'll prepare you for 8-count forms of swing such as Lindy Hop and Charleston. After six weeks, you'll know how to lead or follow 20 different moves & turns, plus how to combine these moves & turns into infinite variations. You'll gain footwork and turning skills, dance to a spectrum of swinging music, and learn solid partnering and dancing techniques. At the end of this course, you'll be able to attend any swing dance and enjoy dancing the entire evening! More Info / Registration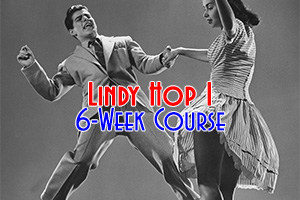 Thursday, February 21st, 9:00pm, Lindy Hop I starts, Swing Time's new 6-week course at Simone Salsa studio in Tampa. This course is designed and taught by Sam, and it's a progressive series of lessons where each week builds upon prior weeks. In this 6-week course, you'll learn how to dance the Lindy Hop. After six weeks, you'll know how to lead or follow more than 16 Lindy Hop moves & turns. You'll also learn the fundamental Lindy Hop positions and footwork, plus solid partner-dancing techniques. At the end of this course, you'll be comfortable with Lindy Hop, and will enjoy dancing the Lindy Hop anywhere there's music! Whether you're new to Lindy Hop, or have taken classes but are not yet fluent in Lindy Hop, try this course out — we'll get you dancing the dance! More Info / Registration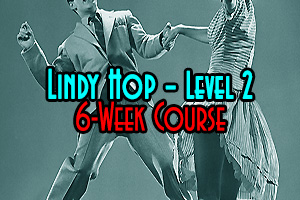 Thursday, February 21st, 8:00pm, Lindy Hop II starts, Swing Time's new 6-week course at Simone Salsa studio in Tampa. This course is designed and taught by Sam, and it's a progressive series of lessons where each week builds upon prior weeks. In this 6-week course, you'll become a better Lindy Hopper. You'll learn more Lindy Hop moves and turns, more advanced footwork and styling, plus better Lindy Hop partnering and dancing techniques. You'll become more comfortable Lindy Hopping, and your partners will better enjoy dancing with you! More Info / Registration
---
GET THE SWING NEWS Delivered to Your Email

© All contents of this web site (www.SwingNews.com) except where otherwise stated are Copyright 1998-2019 Retro Production Company with all rights reserved
---